Best Sprinkler For Small Lawn Buyer's Guide
Last updated: 07/3/22
Springtime is the perfect time to get outside and take care of your yard, and if you're setting up sprinklers for the first time, it can be a bit overwhelming.
To keep the lawn healthy, you need to have the proper tools, and a significant element to maintain a healthy lawn is to have reliable lawn sprinklers. There are many types of sprinklers available in the market, but you have to choose which one is the right fit for your needs and budget.
It would be best if you are looking for a low-cost, high-quality sprinkler. With so many options you might think that it's hard to know which one to buy, but actually it's not that hard if you know what to look for.
Best Sprinkler For Small Lawn
Green thumb Gardener occasionally links to product and/or services offered by vendors to assist you with all your gardening needs. Some of these may be affiliate links, meaning we earn a small commission if items are purchased. Check our terms here.
Top Lawn Sprinkler Reviews
Please read our reviews in the following section and check out the features as well the pros and cons of each type of sprinkler featured in the review.
The Signature Garden Three-Arm Sprinkler has excellent coverage of up to 3600 square feet. It is easy to assemble and also features three rotating arms and 12 built-in nozzles.
With its signature garden premium lawn sprinkler, you can customize the spray area within 15-45 degrees upward and out. It has a stable base that helps it spray evenly & gently and uses a uniform amount of water.
There are a few cases that some components of the sprinkler either fly off or breaks after a few days of use.
Overall, it is an excellent product to use.
PROS
It has excellent coverage that can water a large area of your lawn
It has a 360-degree range of motion and customizes spray nozzle
It is very durable and offers a lifetime replacement guarantee
CONS
The sprinkler attachments like the nozzles and adjustable sprinkler head sometimes come off
Problems in connecting to the hose due to the lack of male attachments to connect to standard hoses
Some units have less spray distance than the one advertised
CHECK CURRENT PRICE: Signature Garden Three-Arm Sprinkler
---
The Eden 94115 Metal 2-Way Oscillating Sprinkler features 20 brass nozzles that help maximize coverage up to 4,300 square feet and tested at 40 PSI water pressure.
It has a simple and easy to use flow control knob to regulate water pressure and have adjustable levers that allow precise control of water delivery.
It's very sturdy and provides good performance even at low water pressure.
PROS
It has sliding tab range controls that are easy to use, especially in adjusting the precise coverage
It has a tough heavy-duty metal-base that provides excellent stability and durability
It can be quickly connected to standard US garden water hoses using the quick connect/disconnect connectors
CONS
Adjustments for Oscillation is a little limited to either the left or right side, and both sides will not reach out the same distance.
There is no width control, so it might not work well in narrow areas
CHECK CURRENT PRICE: Eden 94115 Metal 2-Way Oscillating Sprinkler
---
The Melnor 65118-AMZ XT Metal Turbo Oscillating Sprinkler is a lawn and garden sprinkler that has 20 precision brass nozzles that allow gentle coverage.
It can water an area of up to 4,000 square feet and can be adjusted to water smaller areas which can help in reducing water bills.
This metal sprinkler which is equipped with a turbo-drive motor can supply the right amount of water to your green lawns and flower beds.
It has a quick-connect system and also has a threaded end that can be attached to any standard garden hose. It is also not too heavy but is a durable and well-built sprinkler for lawns.
PROS
It's precision brass nozzles provides an even gentle coverage
It has an all-metal sturdy construction, long-life Turbo-Drive motor and backed by Melnor's limited warranty
It can be quickly connected and disconnected using an included QuickConnect Product Adapter. Although, you might need to purchase a separate QuickConnect Product end
CONS
In some instances, it may stop oscillating due to debris that accumulates on its components. But it can be solved by twisting the small yellow cap and running water through it to clear the debris
It is difficult to keep the small nozzles clear, and you have to use the small poker to clear them
CHECK CURRENT PRICE: Melnor 65118-AMZ XT Metal Turbo Oscillating Sprinkler
---
The Orbit 58573N H2O-6 Gear Drive Sprinkler is a very versatile lawn and garden sprinkler capable of producing multiple spray patterns and can be used out of the box without the need for special tools.
It also features four position diffuser that will let you customize the spray water distribution into small jets or drops.
However, it might miss some areas of the lawn, especially the middle parts, due to its high arc stream of water.
PROS
Selecting the spray water patterns is quick and easy, you just need to move the head and rotate it into the position of the desired spray pattern
It can provide maximum coverage of up to 5,026 square feet and sprays water up to a diameter of 80 feet when the sprinklers are set to full circle
It is a flexible sprinkler that has 12 different spray patterns from vertical, shower, flat, small, medium, large and other patterns
CONS
There are some units that fail to rotate correctly and broke after a few weeks of use
The sprinkler can leak a lot and may need at least six psi of water pressure to work correctly
CHECK CURRENT PRICE: Orbit 58573N H2O-6 Gear Drive Sprinkler
---
The Melnor 65003-AMZ MiniMax Turbo Oscillating Sprinkler is precise and can do exact watering on the lawn or garden through its four-way adjustment.
It is a mini-sized oscillator sprinkler suitable for small and larger yards up to 4,000 square feet without wasting additional water.
You will be able to water specific areas of the lawn and garden using its precise sprinkler adjustments.
PROS
It has a long-life Turbo-Drive motor that can provide a smooth operation
It can be quickly connected and disconnected to a garden hose using an included QuickConnect Product Adapter. Although, you might need to purchase a separate QuickConnect Product end
It has highly adjustable sprinklers which can be controlled in 3 dimensions namely: range adjustment, width adjustment and zoom control
CONS
It is like your typical plastic sprinklers that are made of light plastic materials which will eventually have hairline cracks or break on high stressed areas.
Since it's made of light materials sometimes it gets easily toppled over
CHECK CURRENT PRICE: Melnor 65003-AMZ MiniMax Turbo Oscillating Sprinkler
---
The Aqua Joe SJI-OMS16 Indestructible Metal Base Oscillating Sprinkler has 16 clogged resistant nozzles that let you control both width and range and is capable of precise delivery of water exactly where it's needed.
This turbo gear-driven unit can provide excellent coverage to a maximum of 3600-square foot coverage. It has a very sturdy heavy metal base, but the actual sprinkler and gearbox are made of plastic.
PROS
It has completely customizable coverage patterns
It is durable and leak-resistant and the nozzles will spray efficiently even after a few weeks of use
It works even with low PSI water pressure
CONS
It is like your typical plastic sprinklers made of light plastic materials that will eventually have cracks, fractures, or break on high stressed areas
It does not have adjustable spread nozzles, and some units stop oscillating and leaks after a few weeks of use
CHECK CURRENT PRICE: Aqua Joe SJI-OMS16 Indestructible Metal Base Oscillating Sprinkler
---
The Garden Sprinkler, 360° Rotating Adjustable Lawn Sprinkler is built from lightweight and high-quality materials. It has adjustable spray nozzles the will let you switch to different sprinkler mode.
It can connect to a garden hose in seconds using a quick connect adaptor.
PROS
It has a brass water outlet that aids in its anti-leak design. This allows for more efficient and stable water pressure when watering the lawn.
The angles of the plates can be adjusted to control the flow range. The angle of the rotating arms can be adjusted from 45 to 90 degrees.
The heavy-duty metal sprinkler spikes at the bottom ensure stability even during heavy usage.
CONS
It is made from plastic and would eventually develop cracks and break in high-stress areas.
Have fewer features compared to similar ground sprinkler systems
CHECK CURRENT PRICE: Garden Sprinkler, 360° Rotating Adjustable Lawn Sprinkler
---
How to Choose the Best Lawn Sprinkler
Lawn sprinklers, which come in different types, colors, functions, and sizes, are a vital tool in keeping your lawn nice and healthy. The latest models are easy and convenient to use. You usually just need to attach them to your existing garden hose, move the sprinkler in the center of your lawn and turn on the water tap.
Things to Consider When Choosing the Right Lawn Sprinkler
Having a green lushes lawn is something we all want, but it takes a lot of effort in order to achieve that goal. Having the right sprinkler is an essential key in order to have a luscious green lawn.
The lawn has to be properly watered regularly. Here are some things to consider before buying a lawn sprinkler.
1. Budget
How much are you willing to spend on purchasing a new sprinkler system? Your budget will determine the type and quality of sprinkler that you can buy.
You can consider a lot of budget-friendly options in the market. I suggest you choose low-cost, high-quality sprinklers; there is a list of Amazon products that you can choose from.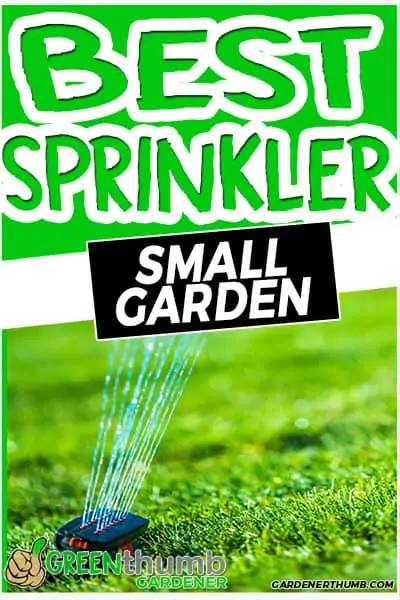 2. Area Size
The size of your lawn is important because you have to find the best sprinkler system that will have enough coverage area to water your entire lawn. Perhaps you can consider a single unit for smaller lawns or multiple units for larger lawns.
Rotating or oscillating sprinklers work best for large lawns because they can cover large areas, while smaller lawns can use fixed or spot sprinklers.
3. Soil Type
The type of soil you have in your lawn is very important because it determines the amount of water needed and the frequency of watering. Too much water in the ground might rot the roots of the grass and plants.
Too little water will dry the roots, stems, and leaves that will cause the lawn to turn brown and dry-up.
4. Water Usage
Water is a limited resource and should be conserved. In choosing the right sprinkler, it is best to select types that consume less water but still have enough coverage.
5. Shape of Your Lawn
Do you have a rectangular, square, circular, or unusually shaped lawn. Find out which sprinkler type works well with your lawn's shape to maximize its use.
Find the Best Types of Lawn Sprinklers
Keeping your lawn hydrated is very important, especially during the hot summer months. Using a lawn sprinkler is the most convenient and time-saving tool in watering your lawn.
Find out which type of sprinkler you need for your yard.
1. Oscillating Sprinklers
They can do a great job especially for rectangular shape lawns. They work through a row of multiple openings that dispersed and sprays water in a semicircular direction.
The sprinkle head will move from side to side to distribute the water to the entire lawn area.
2. Rotating or Impact Sprinklers
These sprinklers are similar because both of them spin 360 degrees while spraying water. Rotating sprinklers have two or more arms that spin.
On the other hand, impact sprinklers spray water with a single jet and have a more extended range.
3. Spot Sprinklers
The best option to use if you have low water pressure. It can cover up to a radius of 30 feet which is enough to cover small and medium-sized lawns.
You can also adjust the spray radius by adjusting the water pressure in your water tap.
4. Motion Activated Sprinklers
This sprinkler is used as a deterrent for wildlife and pest. It humanely repels animals and pests away from your lawn, garden, or plants by using a spray of water.
It can provide your lawn with 24 hours protection and only activates when it detects movements in your lawn. It has an intelligent sensor technology that can determine animal and other movements in the environment.
5. Traveller Lawn Sprinkler
A mobile sprinkler that moves following a predetermined path that you create using the garden hose. A great feature of this sprinkler is that it stops automatically when it finishes.
It has adjustable spray arms that can be adjusted to the lawn's size from 15 to 50 feet.
6. Noodlehead Flexible Lawn Sprinkler
This type is perfect for lawns, flowerbeds, vegetables, and herb gardens. It has individual adjustable "noodle" nozzles that can deliver streams of water and adjusted to any direction depending on the area you want to be watered.
It conserves water since you only water specific areas and not the pathways and the streets outside your lawn.
7. Ornamental Lawn Sprinkler
This is a dual-purpose sprinkler use for decorating and watering your lawn. It comes in many nicely crafted designs such as tropical fish, abstract, turtle, and others.
It has a unique spray pattern that allows the ornamental rings to spin in opposite directions for more coverage.
8. In-ground Sprinkler System
hey spray water from underground and connected directly to the water supply. It starts with laying all the underground pipes, valves, nozzles, and back-flow preventer around 8 to 10 inches under the ground.
Then, the valves and controls will be connected to the control box to set the schedule. While it may take a lot of work at the start, watering would become very easy with the set schedule.
Water Conservation
The water sprinkler system used a lot of water, and you have to coordinate with local authorities regarding water restrictions and regulations.
Others will argue against using water sprinklers because they might consume valuable water resources and lead to unnecessary spending on water.
In other words, we need to balance conservation with the need to keep our lawn green and healthy, especially during a long period of drought or lack of rain.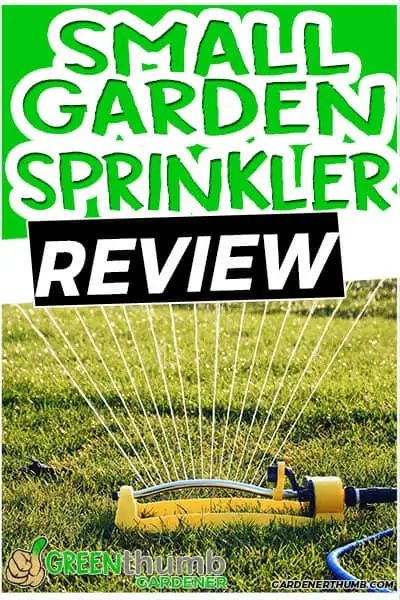 There are many ways to conserve water and, at the same time, still maintain our lawn. Here are some things we can do to help in preserving a precious resource.
Inspect the sprinklers, water hose, or water pipes for possible leaks and fixed them right away.
Install automatic timers for the in-ground sprinkler system, including the exact day, time, and amount of water to be released by the system.
Installation of flow timers for an above-ground sprinkler system that will limit and monitor the amount of water released by the sprinkler.
Water the lawn early in the morning to minimize water evaporation and conserve water.
Don't forget to adjust the sprinkler system according to the season so you can adapt to the needs of your lawn.
Do not over-water the lawn; intermittent watering over several hours is more effective and provides more roots penetration.
Choosing the Right Lawn Sprinkler
Before choosing the right sprinkler for your lawn, it would be best to create a shortlist of possible candidates.
Have a point-by-point comparison to narrow down your selection to make a more informed decision. For this section of the article, we will be choosing the "Green Thumb" choice.
Green Thumb Choice
All the products reviewed in this article had many strong points and features. Melnor 65003-AMZ MiniMax Turbo Oscillating Sprinkler offers a compact but efficient oscillator sprinkler with four-way adjustment and has a very high rating in Amazon.
On the other hand, Aqua Joe SJI-OMS16 Indestructible Metal Base Oscillating Sprinkler was made by a well-trusted brand in the market.
All the featured sprinklers were suitable, but our "Green Thumb" choice is the Signature Garden Three-Arm Sprinkler. It is a terrific lawn sprinkler with great coverage using its 12 built-in spray nozzles.
Its 32.8 spray distance is enough to reach the edge of most lawns in order to water every area. It is made from durable ABS plastic that is surprisingly very sturdy and designed to last.
Its built-in metal weights provide sufficient stability for the base and stop it from moving around. Its affordable price and great features make it a value-for-money investment and worthy of the "Green Thumb" Choice.
Download ​our FREE
Garden Hack Guide
Enter your email below and we will send you a guide to help you SAVE money in your garden.
Final Thoughts
Choosing the right sprinkler is easy if you already know your budget, soil type, size, and water requirement of your lawn. Now you're ready to purchase the best sprinkler system for your yard and start to enjoy the convenience.
But please remember that the sprinkler is just one element in your quest for a healthy and luscious green lawn. It also needs to be mowed, maintained regularly and provided with adequate fertilizers.
Having a lawn has a lot of benefits but it also means a big responsibility. Enjoy your new sprinkler system purchase.