Vegetable Garden Ideas For Small Spaces
Last updated: 11/17/20
I didn't always have as much space as I would have loved to have. Still, I wouldn't let that stop me plant during the growing season.
So, I looked towards making the best use of my available small space vegetable garden. Of course, growing vegetables reliably with less space takes some creativity. I found some tips useful, and you might be looking to maximize your vegetable garden space.
Well, I've got you covered with your greens. Here are some vegetable garden ideas for small spaces.
Green thumb Gardener occasionally links to product and/or services offered by vendors to assist you with all your gardening needs. Some of these may be affiliate links, meaning we earn a small commission if items are purchased.
Want to Download a ​Garden Hack Guide​ for FREE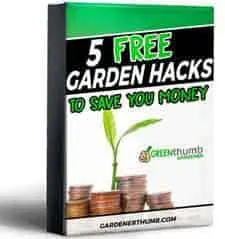 Enter your email below and we will send you a guide to help you SAVE money in your garden.
Get Creative with Your Space
One thing you must know is this. For you to obtain the best result in your limited space, you must grow creatively. Well, while it's okay to think of new ways yourself, you don't have to "grow" through it alone.
You can also vary up the space vegetable plants need for some plants to maximize your soil space. You may have a bit lower yield in actual plant size, but can make it up in volume.
So, here are some ways to get creative with the vegetable gardening raised beds or containers.
Use Vertical Spaces
Although loads of gardeners fail to pay attention to this, one creative way to make space useful for your greens is to use vertical spaces. The idea is to ensure you have more width to grow new plants.
For instance, I attach my planters to fences or walls. This way, climbers can go up and provide enough space for other vegetables. As a gardener, you can also do the same.
Mix Plants Up
Another creative choice is to mix your plants. Typically, you'll divide your garden into fruits, herbs, and vegetables with bigger gardens & raised beds. However, with smaller spaces, the best bet will be to plant together.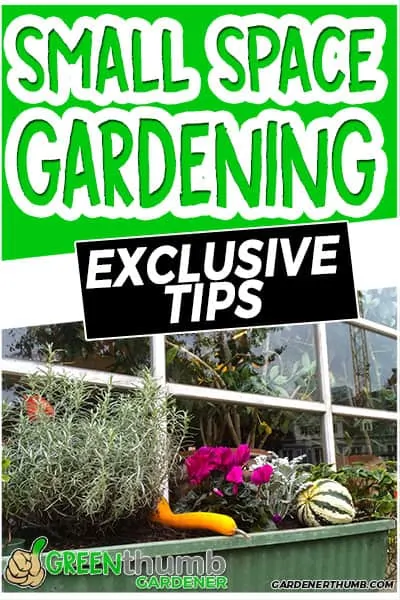 For instance, you could plant ornamental and edible plants together in a vegetable garden raised bed or containers. Contrast good taste and looks. Pick different leaf colors and textures. You could also mix red cabbage with green curly kale.
This will ensure you can save space. Even more, your vegetable garden will be less susceptible to pests, while insects can aid pollination.
Select High-Value Crops
You don't have so much space. Yet, you want to record high yields. One way to achieve this is by picking crops that produce loads of fruits. This way, even when you cannot grow as many plants as you would have wanted, you can still enjoy a bountiful harvest.
For instance, tomatoes will do the trick. They provide loads of fruits. A card is also a great option as one plant can produce several harvests. You might also want to try out radishes and runner pole beans.
Succession Planting
Another trick to ensure you maximize your small garden or raised beds is to leverage succession planting. And it's quite straightforward. All you need to do is ensure that you keep your garden productive every time.
To do this, you'll need to harvest your veggies as soon as they are mature. Then, immediately plant a new vegetable in the free space. For instance, you can harvest your radish even when your tomato isn't mature.
Then, rather than leave that space to waste away, you can easily plant another radish or tomato. This way, you can put the space to use.
Stretch Growing Season
You can also stretch your growing season to get more yields from your garden. For instance, you can plant kale, turnips, or leaf lettuce crops close to the end. In turn, this will result in more yield.
To do this, what you need to do is keep your plants warm, whether there's cold. You can do these using mulches, row covers, cloches, cold frames.
You can also plant heat-loving vegetables such as beans or pea crops early. And then use some plastic covers to warm your soil and the air. You can then preheat your cold soil six weeks prior to the final frost date. This way, the soil is in good condition for your veggies during the early growing season.
Be Smart With Planting Your Vegetables
One important thing is growing smart during your whole planting endeavor. And for you to do that, you'll need to consider the plant's access to certain essentials.
I bet you're wondering what this all about. Well, here what you need to know.
Sun
One thing you'll need to have in mind is your veggies' access to sunlight. Typically, your veggies need at least six hours of sunlight every day. This is especially important when starting from seeds.
And without this, they'll hardly bloom to produce the harvest you need. So, ensure you pay attention to this.
Alternatively, if the sun is a problem, you can go for veggies that are ideal for growing in light shade.
For instance, lettuce, cole crops, and broccoli will do just fine in your garden bed or container garden for growing.
Water
Just like most plants, vegetables require a considerable amount of water. And you can't count on the rain every time. As such, it would be best to get an irrigation system, preferably drip, to achieve this.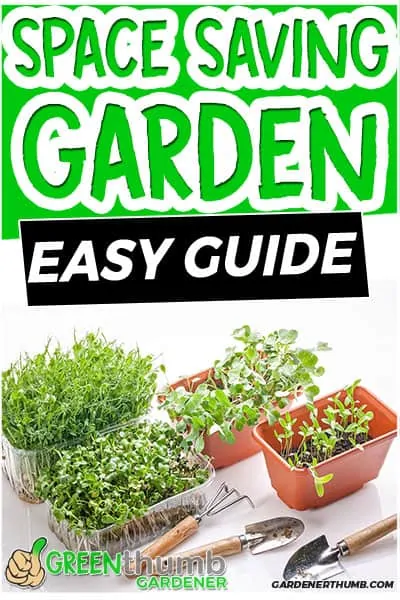 This will avoid water waste, keep your plants healthy, and avoid issues associated with wet leaves.
Soil
Your veggies need their soil to be rich in nutrients and organic matter. You can always use worm casting in your soil to prepare your plant for stimulating vegetable growth.
As you must already know, the soil is perhaps the most important component when growing vegetables. So, ensure that you opt for a soil with a nutrient and pH level that can support growing vegetable crops in containers or beds.
Just in case your soil doesn't fit in, you can always use a raised bed. Not only does it make harvesting, watering, and planting more efficient, it also helps reduce the stress of weeds.
What Kind of Vegetables to Plant?
Now that you're better equipped to plant in small places, there's one more thing to consider. And that's what type of veggies you can plant in a small vegetable garden. This is important because even with the tips above, planting veggies that naturally take up space will reduce your yields.
So, are you wondering what vegetables can complement the space-saving tips above? Well, here you go.
1. Tomatoes
Thanks to their prolific and fast-growing capacity, tomato is our first choice. You'll only need to get a variety that's tame enough and can fit into smaller areas.
One option that comes to mind is the Cherry Cascade variety. It can produce a hundred fruits while growing from a hanging basket. Even more, you'll have less to worry about when it comes to the blossom-end rot that plagues bigger tomato categories.
2. Lettuce
Our next pick is lettuce. They come in various shapes, colors, and sizes. As such, you can always get a variety that fits into your small garden.
Even more, you can achieve more with your small space by planting different varieties of lettuce. For instance, you can begin with the Little Gem variety that forms a dense heart. You can then add a Lolla Rossa that comes with frilly leaves. You can even add a Merlot along the way.
You'll typically get your plant salad within 45 days. However, remember to harvest your salad, leaf-by-leaf. This way, you can stretch out the season.
3. Hot Peppers
You definitely want to try out hot peppers in your small garden. They are suitable for compact gardens. Not only do they maximize the available space, but they also ensure your harvest is bountiful.
Typically, you'll have access to a wide range of hot pepper variety. However, it might be best to try the Patio Fire variety. It grows upward such that you can preserve and maximize your garden's width.
4. Pole Beans
You can also grow pole beans from seeds in your small garden. Thanks to their vertical growth, pole beans are a great idea that ensures you have enough width to plant more options. All you need to do is get a trellis, plant your seeds and watch them climb up.
This option is also great due to the ease of growing. You'll hardly face any hassle whatsoever in this attempt.
5. Eggplant
Another great option is eggplant, which is renowned for its compact habit. In turn, this makes it suitable for planters and pots.
However, it would help if you kept in mind that it comes in varieties. And picking one can be quite challenging for you. Well, in my opinion, the Ping Tung Long category is a great choice.
It brings considerable yield while staying small. All you need to do is sew your seeds indoors. You can then transport to your planters when the weather gets warm. Also, a temperature of 85 degrees Fahrenheit is best for proper germination.
Download ​our FREE
Garden Hack Guide
Enter your email below and we will send you a guide to help you SAVE money in your garden.
Final Thoughts
It's okay that you want more from your small garden. I've been there too. And I can tell you that having a small garden shouldn't stop you from a fruitful harvest.
That's why I have taken my time to explain everything about maximizing your small garden space when planting vegetables. So, get to it, stay creative, and enjoy a great yield.
Related Questions
What Vegetables Grow Best in Small Spaces?
You can grow a wide range in your vegetable gardening spot ranging from radish to runner beans, chilies, and watercress. You'll have a great experience with spring onions in your small vegetable garden and even grow record-high yields.

You can get really creative and work with plants that work well together. Knowing some details about companion planting will help to find good vegetables that plant well in small vegetable gardens.
How Do You Grow the Most Food in a Small Space?
Remember that you'll always need more sun; and you can also grow new plants immediately you harvest one. Also, remember to plant vertically within a square foot gardening and, of course, grow throughout the year.
It is also helpful to start your plants from seeds, so you can easily have them there when you are ready to plant more.
How Do I Design a Small Garden?
You'll need to ensure you use height, then compartmentalize and pave diagonally. Also, remember to keep it bright and where it can attract adequate sunlight.