How to Save Melon Seeds (Easy Cantaloupe Seed Saving Guide)
You will learn a very easy technique on saving your melon seeds. Melon seeds saving ensure that you can grow the same melons as you did for the next year.
In this video Jeremy Starke from Green Thumb Gardener shows you how to save melon seeds. Harvesting cantaloupe seeds is a very easy technique that will ensure you can plant more melons next year
Green thumb Gardener occasionally links to product and/or services offered by vendors to assist you with all your gardening needs. Some of these may be affiliate links, meaning we earn a small commission if items are purchased.
Want to Download a ​Garden Hack Guide​ for FREE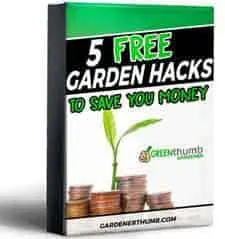 Enter your email below and we will send you a guide to help you SAVE money in your garden.