5 Gallon Bucket Garden | Simple & Cheap Way To Grow Vegetables
Last updated: 05/19/22
When we live in cities or urban sprawls and there's talk of growing fruits and vegetables, we immediately visualize open spaces to build gardens for growing our fruits and vegetables.
This is not strictly true because there are so many ways that fruits and vegetables and one of them is by developing a 5-Gallon container garden.
This was my first start into gardening on my own. It was cheap, simple & just plain worked. It allowed me to grow food in places that would not otherwise have been planted.
Check out some other reasons in this article on why to grow this way & what you can grow while container gardening.
Green thumb Gardener occasionally links to product and/or services offered by vendors to assist you with all your gardening needs. Some of these may be affiliate links, meaning we earn a small commission if items are purchased.
Why Grow in 5 Gallon Buckets?
Many people often ask this question so to put them and yourself at ease, the indicators below give some of the main reasons why you should grow in 5 gallon buckets:
Simple to Find & Use – It's very simple to use 5-gallon buckets to grow fresh homegrown vegetables. It's not only simple to procure but also very easy to use.
Food Grade Buckets – You may have them at home or you can find some cheap recycled buckets for your gardening venture. If you run out of options, I suggest that buying food-grade buckets would benefit you immensely.
Plenty of Room To Grow – A 5-gallon bucket can hold a sufficient amount of soil to accommodate the roots of your plants. This will allow your vegetable plants to grow normally and produce healthy and succulent vegetables for you and your family to enjoy.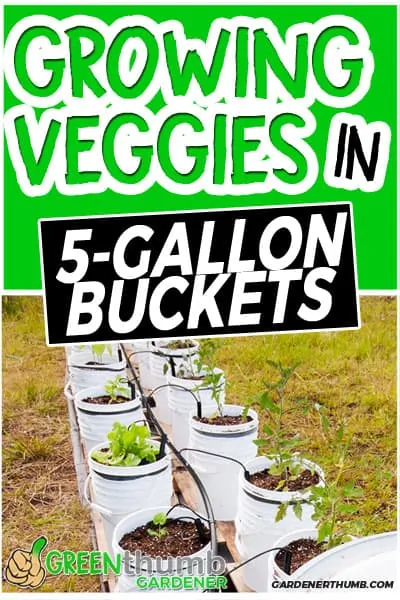 Less Space – An enticing feature of using buckets is you don't need to worry about not having spacious grounds for building a garden. As a matter of fact, even if you only had a small area on your patio, verandah, or terrace, that would be perfectly suitable to accommodate as many 5 gallon buckets as you need.
Versatile – You can allocate a vegetable plant for each bucket not forgetting to provide a home for herbs or even flowers if you fancy a mixture of plants to grow alongside your vegetable crops.
Less Weeding – Using a 5-gallon bucket eliminates the need to weed, till, and prepare the ground for planting which means you won't need to purchase gardening tools and equipment.
Economical – You will be able to economize on your wealth and use it to procure your buckets and save your wealth to acquire other things that you most urgently need.
You'd be able to grow as many vegetable plants as you want. The plants in the potting soil are in close proximity to each other. This helps with the task of watering the plants in the 5-gallon buckets.
Another benefit is that you can easily move the 5-gallon bucket around to get the maximum sunlight for each plant as the season changes.
The worst that can befall your vegetable plants would be the sheer impact of frosty nights. If you had a garden outside you would be tested to the limit in keeping your vegetables safe.
However, in a 5-gallon bucket garden, they would be huddled together. You can always add more safety by pooling them together even closer.
Maybe throwing a sheet over them to keep them warm and protected from the frost. Either way you have a much easier method of protecting your plants.
Alternative Option
Sturdy Fabric Material
Great Drainage
Durable, Reinforced Handles
Portable Bags
Use It for Years
Best Vegetables to Grow In 5 Gallon Buckets
As you can see, there's wisdom in using 5 gallon buckets instead of worrying about that big garden space for growing vegetables.
You might lack the space for gardening. You can achieve the same results by choosing container gardening for growing vegetables.
Some would argue you can get better results at a fraction of the cost and energy. So buckets it is. But, what vegetables grow well in a bucket container?
There's a long line of vegetables, fruits and herbs that fit the description that you can grow successfully in a bucket.
Let's take a dare and have a look at 10 of the best vegetable varieties to grow in a bucket container:
1. Tomatoes
Did you know you could be growing these tomatoes in buckets?
Well now you know but make sure you give them primary and secondary staking support to make sure the stem is strongly secured for weight support.
This would be a cinch to do in a container bucket but make sure you plant only one plant in each bucket.
Ensuring they are properly watered and fertilised is also key for growing that big tomato.
Check out a few good varieties here.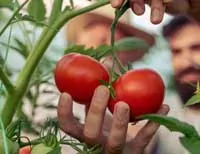 2. Peppers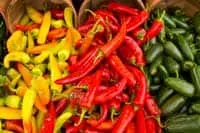 The French chefs may not have discovered this one but be assured it's the most popular heirloom variety of the 1800s with a sweet and tasty flavor.
Roasted or canned or pickled this beet is simply delicious and its greens hard to resist.
Put the seed in and 60 -65 days later you can harvest your beets.
3. Cucumbers
A refreshing and delightful vegetable to enjoy casually or at the table that grows very well in buckets.
In a garden you tend to lose some due to the thick canopy of leaves of other plants.
In 5 gallon buckets, it's difficult to miss individual fruits among the leaves. This makes it easier to harvest each one.
Check out a few good varieties here.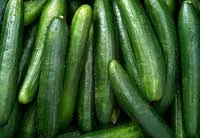 4. Carrots/Radishes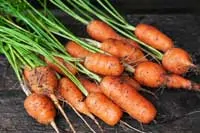 You can plant up to 10 plants for every bucket but you must make sure the soil in the bucket is a good foot deep.
The same applied when you are planting radish in your container buckets.
Radishes are also excellent for interplanting with your other vegetables in buckets.
They grow quickly and take up less space.
5. Beans
Protein rich beans of the bush bean variety also grow very well in buckets with the best method of planting one in each bucket.
Beans are packed with protein and nutrition, so they make an excellent choice for container gardening.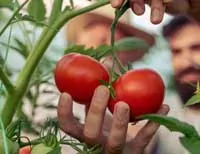 6. Growing Onions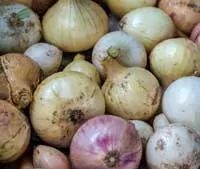 Onions have many different variants including shallots, red, white and large onions grow very well in buckets filled with about 6 inches of soil.
Simply sprinkle seeds using a tablespoon on the top of the bucket and cover up with ¼" to ½" of soil.
For the larger varieties you should plant 4-5 per 5-gallon bucket.
7. Eggplants
You should plant one eggplant per bucket to allow for more than a foot of space for growth.

The three most important needs are sufficient water, pollination and really good drainage.
This ensures that the flowers fruit when they fall off.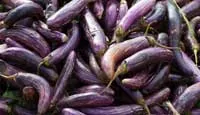 8. Potatoes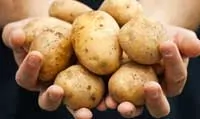 The king of the dinner table starts our list not only because they are great to eat, but they are also very simple to prepare.
They self-generate so supply never depletes.
They grow well in any soil type but are fond of nitrogen rich soils, so plant clover atop your potato crop.
Clover naturally plucks nitrogen from the air, passes it via the root system and into the soil for the potato to feast and grow on.
Check out a video we did on growing potatoes in a container to help you get started growing them:
How to Grow Vegetables In 5- Gallon Buckets
So many questions have flooded in from readers who want to know more about growing plants in 5 gallon buckets.
We've decided to provide these simple and easy to understand tips on the process of preparing for planting your favorite vegetables.
Growing vegetables this way ensures you maximize the space you have for gardening in your container.
Preparing Your Buckets for Planting
Drill Your Water Drainage Holes
A bucket won't normally allow for the free movement of water from top to bottom and you need to make holes in the bottom and bottom rim of each bucket.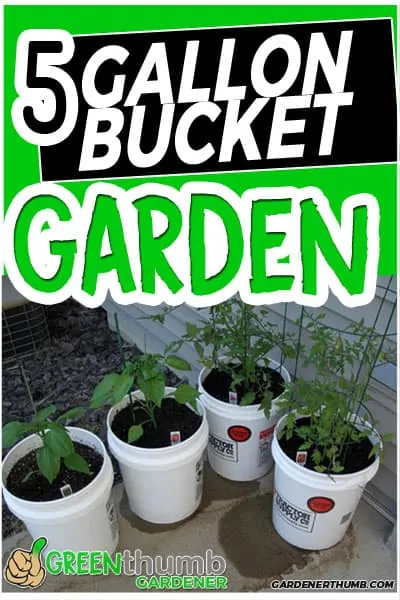 The absence of proper drainage will choke and kill your plants and the holes will rapidly drain any excess water.
Drilling the holes involves a ½" drill bit to drill 4 evenly distributed holes in the bottom of each bucket.
Then another 4 holes are drilled one inch (1") above the base bottom of each bucket. These additional holes help drain water out quickly during torrential downpours and if some of the holes in the bottom are blocked.
Use Materials to Assist Drainage and Conserve Soil
The adding of drainage material will prevent any blockages to the holes in the bottom of your bucket(s).
It will also prevent soil inside your bucket from being washed away with the drained water.
Drainage material should include lightweight hardwood bark nuggets adding some small rocks or gravel to provide a compact and yet loose edge that facilitates passage of air and water through open spaces between them.
Fill the Buckets With The Right Type Soil
After your buckets have been prepared as above, add the soil of your choice that will ensure your success of growing vegetables. Make sure you add materials such as perlite or vermiculite to help retain water
Soil needs to be light and fertile and therefore you need to prepare it. Avoid using garden soil as it won't work because it's too heavy, doesn't drain well and plants have a hard time extracting nutrients.
Organically prepared potting soil is the best soil to use in your bucket as they are light and packed with nutrients and are readily available on the market.
Support Your Plants
The support that you can provide your plants is critical to your success. Big and heavy vegetables like tomatoes and peppers will inevitably need support to make them stand straight.
Staking is the easiest to use as support but you can also relocate your buckets to fences or trellis which will work fine as support for your heavier plants.
Final Thoughts
The successful development of a bucket garden for your backyard can be turned into reality provided that the above process is strictly followed.
Most of the tasks needed to ensure success are simple to do. Don't be afraid to test the boundaries that you are normally confined to.
Getting a bucket garden started in one of the best choices you will make to grow vegetables.
I wish you all the best in your vegetable growing venture.