Best Seedling Heat Mat | Propagate Like a Champ
Last updated: 10/31/21
When you desire to start growing plants, it is crucial to provide the seeds with ideal germination conditions. Finding the best seedling heat mat will help to mimic the ideal conditions for seeds to sprout.
A good propagation heat mat can be used to start seeds, in hydroponics, and other plant growing environments.
Best Seedling Heat Mat
Green thumb Gardener occasionally links to product and/or services offered by vendors to assist you with all your gardening needs. Some of these may be affiliate links, meaning we earn a small commission if items are purchased. Check our terms here.
Best Seedling Heat Mats Review
Here are some of the heat mats that we have reviewed to help you get the top one for your needs. The real takeaway here is to find something that you can use regularly each and every year. We tried to provide you some options for everyone's budget.

In this list are different types of propagation heat mats that are presently topping the charts in the market.
VIVOSUN seedling heat mat and digital thermostat combo set provide heating results of high quality by keeping temperatures within the range of 10-20◦ Fahrenheit higher than the air temperature.
The warm temperature can be ideal for starting of seed and cutting propagation
Apart from maintaining a steady temperature, digital thermostat features a sensor detector, which gives precise readings in warm and cold conditions.
To help get the mat warmer, you should utilize a humidity dome.When dew begins to develop within the dome, there won't be a need to worry anymore about drying out of your plants.
Where I appreciate best is the simple and safe setup procedures. Smooth process saves time for a gardener who has lots of other engagements.
PROS
Easy Setup
Maintains the required temp
Arrives with thermostat and storage bag
Has an additional insulation layer which assists in protecting the seedlings from overheating
CONS
Can burn or melt surfaces made of wood or plastic if not careful
Higher Cost
CHECK CURRENT PRICE: VIVOSUN 10″x20.75″ Seedling Heat Mat and Digital Thermostat Combo Set
---
The iPower mat has multi-layer insulation and keeps an even temperature. This seedling heat mat is produced with the new heating wire that is tough and has a thicker multi-layer structure.
It also comes with a one year warranty from the company.

Apart from using it for seeds, some people use it every day to keep their beverages warm or to provide household pets with heat.

It measures 10″x 20.5," the same size as the Jump Start and Vivosun models.
When it hits the target temperature, it has an auto-shutdown feature, so it lessens your tasks in not having to check it as often as possible.

But, above all. It's actually worth the buy.
PROS
Easy to clean
Auto shut-down feature
Keeps even temps
1 year warranty
CONS
Not suitable for starters
Not the most durable one out of the top heat mats
CHECK CURRENT PRICE: iPower 10″ x 20.5″ Hydroponic Seedling Heat Mat and Digital Thermostat
---
The iPower is designed to improve the performance and durability of heat mats. The stiff multi-layer heating wire and thicker multi-layer structure provide uniformed heating and strength to survive harsh greenhouse environments.

This seedling heat pad will improve seedlings and cutting performance and will heat the 10-20F root region above atmospheric temperature to enhance germination.
Suitable for seeding, home-brewing, germination, and terrarium pet enclosures, such as those used in rodent, reptile, and arachnid.

In general, anything you placed on the mat can get warm. That's because the peak temperature is about 100 degrees. However, the temperate regions stick between 70 and 90◦ Fahrenheit.

Such germination help improve the performance of roots sprouting by warming up the root region gently. To maintain the seedling heat mat's heat, you can attach a humidity dome.

Set the mat on top of a flat, dry surface for proper use. It is necessary to steer clear of cold surfaces as they reduce the mat's heating efficiency.

Connect the power cord through a typical 120V socket. Place on the mat a propagation container or tray.
With that, you will get the minimum-energy approach that meets your propagation requirements.
PROS
Warms the root region softly to enhance germination
Increased seedling and cutting efficiency
Durable
1 year warranty
CONS
Best to store these flat as they tend to be hard once use again
CHECK CURRENT PRICE: iPower GLHTMTL-A 48″ x 20″ Waterproof Durable Seedling Heat Mat
---
These big heat mats are suitable for large spaces and growing microgreens. It is discovered that having a larger surface region for heat mats is a more effective way to grow them.

This 48″x20″ Hydrofarm heat mat comes with a Jump Start Heat Mat Thermostat.
It can suit four typical plant propagation boards or trays of 10" x 20" size, rendering it more resourceful for the cash if you start a large number of seeds.

Hydrofarm is the only heat mat listed worldwide by Underwriters Laboratories.
PROS
Water-resistant construction
Handy guide printed on mat
CONS
Need to monitor heat control manually
CHECK CURRENT PRICE: Hydrofarm MT10009 Hydroponic Pad, 107 Watt UL Certified Heat Mat, 48 x 20.75 Inch
---
The best thing, as a gardener, is having tools that have multiple functions. Soil pH Meter is one of those tools you can add to your collection.
This product can be used for three different functions.
First, check the moisture level in the soil. Second, to check if your plant is getting sufficient light from your grow light or directly from the sun.
The third is the PH test, which helps you to check and control the PH level of the soil.
It's pretty easy to use. It can also be used indoors and outdoors, whether in your home garden or vegetable garden outside.
Some soil testers may require you to constantly buy batteries just to keep them working.
However, with Atree Soil PH Meter, you don't need batteries, just plug and conduct your test.
PROS
Easy to use
Sturdy
Ideal for 1 standard seed flat
Enhances processes of germination and rooting
CHECK CURRENT PRICE: Super Sprouter Seedling Heat Mat – 10″ x 21."
---
There are different conditions for each type of seed. In general, however, the majority of seeds prefer warm growing medium.
Germinating and sprouting seeds is not straightforward if there is not enough heat, light, air, and moisture for the seeds. A number of us aren't enjoying the privilege of warm weather.
Therefore, you should deem it fit to use seedling heat mats. In soil or hydroponics, seedling heat mats assist in fastening the germination process of a seed.
Heating mats are built to aid in regulating growth by controlling the temperature level of your indoor and outdoor plants.
The heating mats give your plants maximum soil temperature, which results in the plant growing more efficiently and prevents cutting of plants.
This is because the mats focus on where heat is most required, which is the soil and the plant roots.
Getting the heat explicitly targeted at these areas ensures that the plants get the best care, thereby giving them favorable conditions for growth.
Heating mats come in various designs, sizes, and capabilities. In this article, we will be reviewing five of the best seedling heat mats available in the market for you to make the right choice for your growing needs.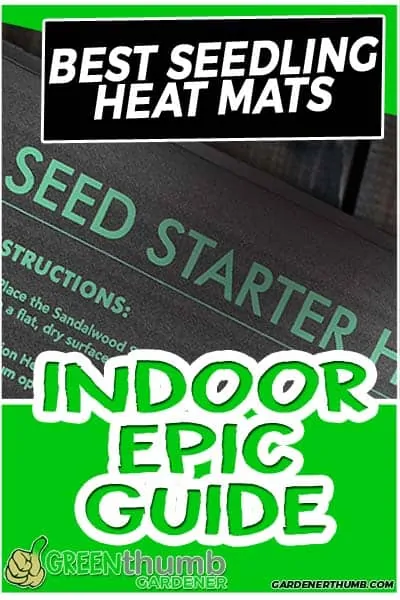 Download ​our FREE
Garden Hack Guide
Enter your email below and we will send you a guide to help you SAVE money in your garden.
Why Using a Propagation Heat Mat is Best for your Seedlings
Heat mats for seedlings are perfect if you choose to grow plants from seeds in winter. Since winter is not as warm as the summer months, introducing a heat mat will simulate the temperature that usually is available in the summer.
Think of it as a plant incubator — like eggs need warmth for hatching, with warmth plants, will grow faster and more healthily.
Heat mats produce bottom heat, which is what makes plants germinate much quicker than when it grows without it.
It has been found that heat mats cut germination periods in half, which is essential, particularly if you desire to plant and harvest many products.
The perfect heat mat will begin your growing season and provide your seedlings with the best opportunity to germinate and grow healthy and strong.
What are the Best Features When Looking for a Plant Heat Mat?
Just like any tool, there are heat mats with more sophisticated features. There are a couple of things you should consider when purchasing your heat mat.
Functionality and Design
The first and, perhaps, most importantly, is to make sure your heat mat is water-resistant. Of course, your plants will need water, and your heat mat must contact water without breaking.
This permits you to keep the heat mat working at all times, which is necessary for germination.
Some germinating mats are flat and with heavy plastic cover. Inside there are small electrical coils that produce heat. Also, ensure the device has a cable and connector, which is long enough to reach sockets.
Size
As mentioned earlier, seedling heat mats vary in size, and you will undoubtedly want your mat to be of sufficient size to match your seedling pots or trays.
You should know what your setup would look like before going shopping. You purely do not want to spend on something too small or cover up much space, and by planning before time, you can save yourself a ride back to the market.
Temperature Regulating
Ultimately, purchasing a thermostat for your seedling heat-mat is a great idea. This will regulate temperature for you, and it will also warn you of any issues that may arise with your heat mat.
It will be harder to regulate the temperature of your heat mat without a thermostat, which only means extra work for you. If you bought a heat-mat without a thermostat, you'd probably save about $10, but there are many advantages to owning one.
Power
The power in wattage can be determined, which shows the amount of energy a heating pad will produce. Additionally, the wattage determines how much voltage of the temperature you can control.
Keeping about 10 to 20 degrees higher than the average room temperature is ideal. You can, therefore, go for seedling mats, which have a wattage of 15 to 25.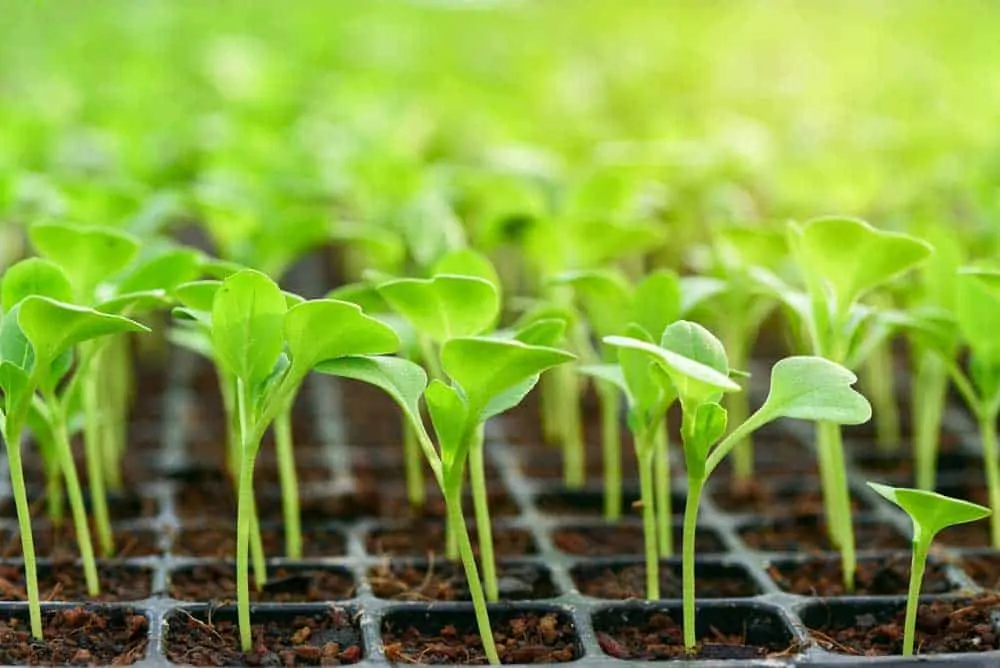 Should you use a Thermostat or not for your Heating Mat?
It is often advised that every heat mat runs through a thermostat to regulate the temperature and avoid overheating, which may contribute to burns.
Always use the correct thermostat to control the heat mats. Heat mat can be used with dimmer, pulse proportional or on/off thermostats.
A pulse proportional or dimming thermostat should be used for better control of temperature.
How Do You Germinate Seeds With a Heat Mat?

Setup
Heat mats vary in size, so it is essential to have an understanding of how many plants you want, how large they are, and the kind of pots or trays you will be planting them in before you go out to the market.
After buying your heat mats and planting your seeds, put the trays or pots on top of the heat mat. And after that, plug the mat into the thermostat control box (if you've got one), which must have been plugged into a socket. If you do not possess a thermostat, you will have to connect the mat directly to an outlet.
After the heat mat is on, it should stay continuously until the germination of the seeds. That you should shut the heat mat off overnight is a misconception. Your seeds would germinate faster when they feel constant warmth.
Other processes include:
Check your seed cartons to determine the appropriate light exposure and temperature for seed germination.
Place the heat mat on a flat, dry surface in an environment that fits your seeds' light requirements. It may be an artificial or natural source of light. Note: Most seeds need complete darkness to germinate.
Plug the heat mat in and set the thermostat to the temperature range you want.
Place the seed flat on the mat, spreading the heat source uniformly across the bottom of the mat.
Check the mat every day to ensure that the heat is kept at a stable temperature and that the soil has sufficient moisture. Heating the soil usually causes it to dry out faster.
Remove the plants from the heating mat immediately. The seeds germinate else they will grow too quickly and become leggy and frail.
To maintain growth at a slower pace, the plants can be shifted to another location and eventually transferred to a larger pot or underground.
Matching up Thermostat Controller and Germinating Mats
Thermostat controllers help to provide ambient temperature, light, moisture, and oxygen, to the seedling mats. The outcome is that the warm temperature of the soil helps the seeds grow faster.
You can purchase individual thermostats, but opting for a mat with an integrated thermostat is wiser.
It's optional, but under the heat-mat, you can set Styrofoam plates or distorted cardboard boxes. The extra insulation will aid the mat in retaining heat.
Next, place the heat mat onto a cemented surface or wire rack. Do not utilize wooden tables as the mats can overheat, leaving burn marks.
Put the seedling vessel on a malleable stray afterward. Then you can utilize the thermostat in finding how to regulate soil temperature.
Furthermore, thermostats require you to configure shut-offs for safety once the germinating mat arrives at a temperature above average room temperature of 10 degrees.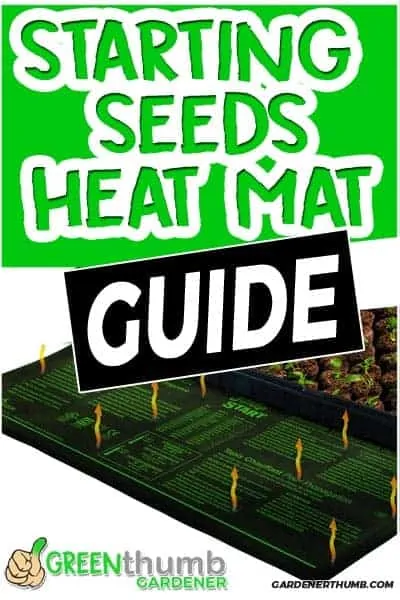 Thermostats consequently perform finest in small areas, as it would be more challenging for the mat to maintain the temperature higher than a colder environment of 10 degrees.
Ensure the soil doesn't overheat. By doing so, the soil runs dry, and the plants get roasted.
Green thumb Gardener occasionally links to product and/or services offered by vendors to assist you with all your gardening needs. Some of these may be affiliate links, meaning we earn a small commission if items are purchased.
Want to Download a ​Garden Hack Guide​ for FREE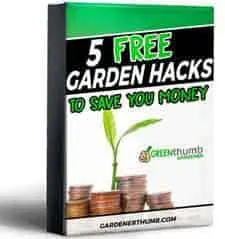 Enter your email below and we will send you a guide to help you SAVE money in your garden.
Final Thoughts
These are five of the most common heat mat alternatives suited for indoor gardening and nurseries.
All of these mats, going by the reviews and functionality, maintain a steady temperature that is noticeably higher than the average room temperature, and that is ideal for providing a comfortable atmosphere for your plants.
All of the products mentioned and reviewed above are special, but the VIVOSUN appears to stand out because it fits the requirements of every gardener and is also suitable for starters.
The iPower's auto-shut-off feature is also quite useful, as you won't have to examine it as often as possible.
Once more, all these products are unique and well-rated, so pick which is right for you. Even if you're an inexperienced gardener, you can get your seeds off to a good start with these heating mats.
Related Questions
How Hot Does a Seedling Mat get?
The seedling heat mats are created to increase root zone temperatures beyond ambient air temperature by about 10 to 20 degrees Fahrenheit.
How Do You Germinate Seeds with a Heat Mat?
Some heating mats do not have variable heat settings; all you need to do is plug them in and get the proper temperature.
If your heat mat does have a temperature dial, set it to 70 degrees except if a hotter or colder temperature is specified in your seed packet.
Use plastic wrap to loosely cover the cells and retain moisture until the germination of the seeds.
Why So Seeds Need Warmth to Germinate?
Seeds stay inert or inactive until germination conditions are right. To germinate, all seeds require water, oxygen, and proper temperature.
Many seeds do require appropriate illumination.
Warmth is one of those temperatures seeds very much require to grow properly as warmth is held in between cold and hot, which is precisely what every seed needs.