Best King LED Grow Light Review [Buying Guide]
Last Updated 09/10/20
I once thought indoor gardening was meant for a few rich and expert gardeners. To some extent, I was right. Acquiring the right equipment was a laborious exercise.
Nevertheless, I opted for a smaller, grow tent. Since then, things have changed.
Imagine getting a 1000 watts LED light at a few dollars! Right, the best King LED grow lights come at affordable prices with great benefits.
Best King LED Grow Light
Green thumb Gardener occasionally links to product and/or services offered by vendors to assist you with all your gardening needs. Some of these may be affiliate links, meaning we earn a small commission if items are purchased. Check our terms here.
Best King LED Grow Light Reviews
King Plus 600W LED is the most affordable King LED grow light on our list. The LED light is designed for a small area. With 120 degrees of light with reflectors, it covers an area of 3 by 3 feet.
The LED light comes with great features designed for maximum yields in your grow room.
King Plus 600W comes with a veg/bloom switch. This enables you to use the same LED light for your plants through different stages. It also provides full-spectrum lighting with a mix of red and blue light as well as ultraviolet and infrared light.
Above all, the King plus 600W is designed to save your money. The manufacturer skillfully built up this LED light to provide brighter light with less electricity consumption. Its advanced cooling system, too, maintains the light temperature below 60 degrees Fahrenheit.
Why choose King Plus 600w LED Grow Light?
The LED light is easy to install and use. Beginners will be privileged to find a LED light that comes with all they need to set it up in the box. This includes a hanging kit, protective eyeglasses, and the power cable.
PROS
The LED light operates in low heat
Made of friendly materials preventing damage to plants
It uses less energy
Provides full-spectrum light
Comes with everything you need in the same box
CONS
Have a small coverage area
CHECK CURRENT PRICE: King Plus 600W LED Grow Light Full Spectrum for Indoor Plants
---
King Plus 1000w is one of the most outstanding in the market that maintains the equilibrium of Photosynthetically Active Radiation (PAR). Its full spectrum comprises visible light, ultraviolet light, and infrared lights. This fully works the same as natural sunlight.
Another excellent feature of this product includes the effective heat dissipation. The LED contains well-positioned cooling fans, aluminum heat sinks, and holes on the glass surfaces to maintain the heat below 60 degrees Fahrenheit.
Besides, the LED provides a better canopy penetration. With an angle of 90 to 120 degrees, this LED light can penetrate your thick canopy to reach out even the low growing plants.
Why choose King Plus 1000w LED Grow Light?
If you need a LED to grow light that will run for longer, you might find King Plus 1000w LED Grow Light, the best option. This LED light can go for 100 000 hours continuously, giving your plants an optimum health boost. Thanks to the high-quality LEDs.
PROS
Boasts of efficient heat management
It is durable
Offers deeper canopy penetration
Optimal spectrum
CHECK CURRENT PRICE: King Plus 1000w LED Grow Light Double Chips Full Spectrum
---
King plus 1500w LED grow light is meant for those indoor gardeners looking for mid-price mid wattage King LED grow light. The double chips LED grow light is built with great features for high yields.
One of its outstanding features includes the veg and bloom switches. The best part of it is that the switches are kept separate. This makes it easier for almost every person to be able to use this product. The veg stage uses the blue light as the bloom stage uses the red light.
Besides, the light is designed with effective energy-saving technology. This means your 1500W LED light will produce brighter lights with low electricity consumption.
Like other King LED grow lights, this LED light comes with a highly effective cooling system. It uses the cooling fans, holes in glasses, aluminum heat sink, the box, and panel to maintain the temperature and heat low inside your LED light.
Why choose King Plus 1500w LED Grow Light
King Plus 1500w LED Grow Light probably has one of the massive coverage areas for its price and wattage. The light boosts of 5 by 5 feet coverage during the veg stage and 4.5 by 4.5 feet during the bloom stage.
PROS
Has separate veg and bloom switches
Massive coverage area
Effective cooling system
Made of high-quality eco-friendly materials
CONS
Lacks daisy chaining
King Plus 3000W LED Grow Light
When science proves to be better than the usual traditional means…
CHECK CURRENT PRICE: King Plus 1500W Double Chips LED Grow Light
---
This is exactly what it feels like to own a King Plus 3000W LED Grow Light. The highly advanced LED light proves its efficiency through its various features.
It is scientifically crafted with 10w dual-chip LEDs which are brighter than the stereotyped 3w and 5w chip LEDs. On top of that, they maintain a balance of the Photosynthetically Active Radiation (PAR) output and the coverage.
Besides, the King plus 3000W is designed to save energy, offer exceptional cooling within the light, and cover a vast area in your grow tent. The LED grow light also comes with a timer-controlled mechanism.
Set the timer according to the light schedule and forget about the daily on/off manual switching.
One more outstanding feature in this LED grow light is the daisy-chaining feature. This feature allows you to club more than one LED light for better power.
Why choose King Plus 3000W LED Grow Light
No indoor gardener should overlook the importance of the full spectrum!
When your plants have to depend on the artificial light entirely, they need the one that can serve the same purpose as the sunlight. This is exactly what the King plus 3000W does.
The light comes with the right ratio of colors that ensure your plants' optimum growth through each stage. This combination includes the visible band (white, red, orange and blue light), UV band (ultraviolet light), and IR band (infrared light).
PROS
Has high PAR output
Capable of daisy-chaining
Boosts of the full spectrum with the best ratio of color.
Can be operated using a timer
CONS
Requires additional safety measures. The lights are too bright, which can damage your eyes if you look at them directly.
CHECK CURRENT PRICE: King Plus 3000W LED Grow Light Full Spectrum for Greenhouse
---
Last but not least, in our reviews is the King Plus UL Series 4000W LED Grow Light. The LED has the most significant coverage area at 10.4 by 9.8 feet.
You need a high performance LED light?
The King plus UL series 4000W is uniquely designed to offer various benefits to you. The LED light is developed with Samsung chips to provide efficient and safe grow light. Its sturdy aluminum alloy heat plate controls temperature well with the minimum case of deformation.
It provides a wide range of lighting time of up to 12 to 14 hours. This is great for various plant stages. For instance, the vegetable stage requires 12 to 14 hours of light, 9 to 12 hours for the flowering stage, with the fruiting stage requiring 7 to 8 hours of light.
The LED light is also designed with a veg/bloom switch. These options are responsible for offering the appropriate light for different growth stages.
Why choose King Plus UL Series 4000W LED Grow Light
With the high wattage of this LED light, you will expect multiple funs. No! This LED lacks fans, so you don't have to worry about noise. The light is skillfully built to control the temperature UL power supply and aluminum alloy heat plate.
The LED is also lightweight and easy to install. Its waterproof panel means you do not need to worry about splashing water on its surface.
PROS
Have zero noise with the absence of fans
It is easy to install
Safes more electricity with an efficient energy-saving technology
Boost of the highest lighting time
CHECK CURRENT PRICE: King Plus UL Series 4000W LED Grow Light Full Spectrum
---
Why Choose King LED Grow Light
In recent days, King LED lights have been winning the hearts of indoor gardeners. This is because;
1. They Have An Excellent Cooling System
With King LED grow light, you can forget about extra ventilation.
The lights are equipped with an internal duo cooling system responsible for maintaining the temperature low.
2. Boasts Of Low Energy Consumption
LED lights are primarily made to use less electricity. With their energy-saving mode, you can be assured of reduced electricity bills.
On the other hand, these LED lights still produce enough light necessary for optimum crop growth.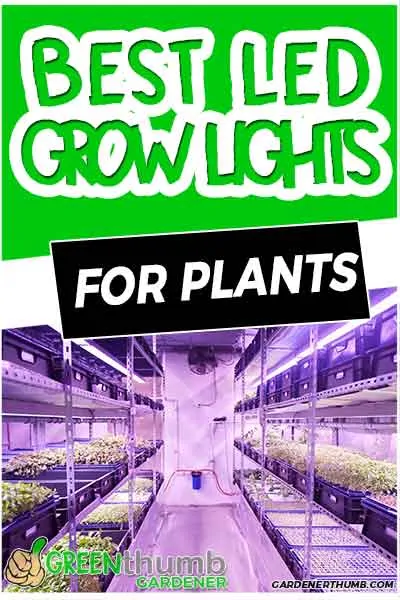 ​3. No Worry Of Toxic Emission
The King LED lights are made of 100 percent recyclable materials. This is different from most traditional light bulbs that produce toxic elements such as mercury.
The Lights also produce low heat, that is friendly to the grow tent crops. This makes these lights the best for a smaller tent with short proximity between the lights and the crops.
4. Durability
The King LED grow lights are carefully constructed to last. The manufacturer has worked at it in the last few years to ensure the brand is on top. With a long warranty on its products, King LED grow lights guarantees to serve you for long.
How To Choose The Best King LED Grow Light
There are several King LED grow lights. Each is made with slightly varying purposes. By closely considering every light, you can find the most appealing LED light for your grow tent.
Since it can be hectic to go through every product in the market, here are significant pointers to help you choose the best King LED grow light.
1. Electrical usage
This is one of the most important factors that most people look at.
The electricity output determines the amount of energy a particular LED light requires.
If you want to save more every day, you can go for a higher watts LED light. In other words, 1000w LED light will require less energy than a 300w LED light.
2. The Space You Need to Cover
King LED brings you grow lights designed for different coverage areas. The bigger the grow space you have, the bigger the size or, the more the number of LED lights you need.
Not only should you consider the length and the breadth when measuring your spacing but the height too.
Ensure to buy a LED light that will always serve your crops well.
3. Photosynthetically Active Radiation (PAR)
Indoor gardening demands you to provide optimum conditions for the growth of your crops.
Since there is no direct sunlight in your grow room, you will be required to provide the right amount of light for your crops. This is where PAR comes in.
With the difference in the PAR of various LED lights, you will be required to check on this value to get the right light for your crops.
It is simple!
The lights come with a PAR chart, which will show you the intensity of light and how it is distributed over a given area.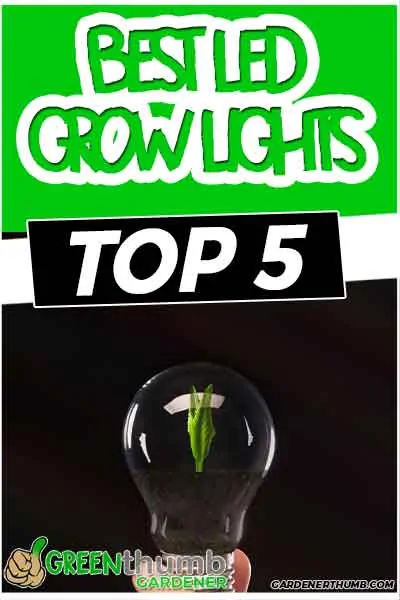 4.The Stage of Plant Development
Plants require different light wavelengths at various stages of development. To meet the correct requirements for each stage of your plants, you need to consider the type of LED light you are going for.
To avoid extra costs of changing lights between every stage, go for the light that supports your plants' growth through the stages.
Luckily, most of the King LED lights are advanced and designed with modern technology to offer a full spectrum. This feature is essential in supporting your plants through different growth stages.
5.Budget
Most people will always consider the cost of a LED light before they go for it. This may depend on the purpose one has. For business, you should consider going for a quality LED grow light to ensure maximum yields.
Precautions For Using The King LED Grow Light
King LED grow lights requires to be operated in a temperature range of -4 to 104 degrees Fahrenheit
The LEDs are necessary for indoor use only
Most of them are not made to resist water which means that you need to take extra care to avoid injuries and light damage
Avoid looking directly to the lights with bare eyes
Position the light at an appropriate distance from the plants to prevent leave burns
Download ​our FREE
Garden Hack Guide
Enter your email below and we will send you a guide to help you SAVE money in your garden.
Final Thoughts
It is evident the King LED grow lights come with the most outstanding features to offer an artificial light alternative to the sunlight. After reviewing all the King LED lights above,
I settle at the King Plus 3000W LED Grow Light. You might also prefer it for its worth.
This LED produces a full spectrum light with well-balanced color bands and Photosynthetically Active Radiation (PAR). It also covers a broader area with deeper penetration of light through the canopy.
These entire features work for the best of supporting optimum plant growth through each stage. It is also one of the rare lights in the market that offers daisy chaining features.
Nevertheless, you have 4 other King LEDs to make a choice. Depending on your space, budget, and other previously mentioned factors, make an order today to begin enjoying the returns in your grow room.
Related Questions
1. What is the correct distance of the LED grow light from the plants?
You should always ensure that your LED grow light is not close to the plants' canopy. Although the LED lights don't heat as much as the HID lights do, positioning them in too close proximity with plants may cause light burns.
For lower powered LED lights such as 300 watts, a distance of 12 to 24 inches from the plant canopy is recommended.
Mid-range LED lights ranging between 600 to 1000 watts should be positioned 14 to 36 inches above your plants' top. For LED lights above 1500 watts, raise them 24 to 36 inches above the canopy.
2. How can I determine the amount of LED grow light wattage for my plants
How you train your plants and pack them on a given grow tent will determine the watts' number for each plant.
For instance, for every square foot, you need 35 watts for LED light.
3. Can I alternate regular LED lights with the LED grow lights
Some people may prefer the regular LED lights over the LED grow lights because of their low cost. This can be the biggest mistake a grow tent personnel will do.
According to the most recent research, LED grow lights produce less heat that prevents plant burns. They are also useful in offering nutrition value necessary for healthy plants.