Best pH Meter for Hydroponics
Last Updated ​7/27/20
With much-improved technology, hydroponics seems to be the future of agriculture. With no soil required, in hydroponics, you may wonder how these crops get their nutrients.
As a matter of fact, a proper setup system with some specific conditions is all you need. Here is where the pH becomes essential.
We will guide you through all you need to know about pH testing and the best pH meter for hydroponics you can find in the market.
Best pH Meter for Hydrophonics
Green thumb Gardener occasionally links to product and/or services offered by vendors to assist you with all your gardening needs. Some of these may be affiliate links, meaning we earn a small commission if items are purchased. Check our terms here.
Hydroponic ​​pH Meter Reviews
Hanna Instruments Company is a reputable pH meter maker. The company, which was started over 40 years ago, has always produced quality analytical instrumentation and supplies. Above all, it is a certified company meeting the international organization for standardization standards.
The Harna Instrument HI 9813-6N pH temperature meter is an excellent option for your hydroponic plants. The pH meter comes with several features suited for various functions.
This pH meter is designed with a calibration check function that validates the instrument performance. Have you ever wondered why your readings are so off at times? Yes, most of us forget things at times, and that is prone to happen. Hanna instruments are aware, and that is why they have included a calibration reminder in this device.
It also has an LCD screen where you can read the pH, temperature, and total dissolved solids. You can also read the calibration prompts through this screen. Besides, the pH meter is portable, allowing you to use it anywhere you want. It is also water-resistant, which prevents it from being damaged by water.
What impressed us?
Unique from most pH meters, the device can function in multiple ways. It is a reliable product to use in measuring pH, electroconductivity (EC), as well as total dissolved solids (TDS). It can also measure the temperature of a range between 0 to 60 degrees.
PROS
Multi-functional. It measures the pH, electroconductivity, total dissolved solids, and temperature.
It contains a calibration reminder and an alert system that alerts you when the battery is low.
It alerts you of potential measurement error
Easy to use
It is waterproof
CHECK CURRENT PRICE: Hanna Instruments HI 9813-6N Waterproof pH
---
Apera Instruments is another reputable company that is aimed at producing quality products. Keeping in mind the great care and sensitivity hydroponic plants require, the company has made it its aim to provide reliable instruments. Apera instrument A1316 is no exception.
The pH meter brings you a high accuracy reading of up to a hundredth pH grade. Its portability will enable you to make multiple measurements at different points throughout the day for better results. This instrument is perfect for more extensive plantations where you don't want costly errors.
You also get an advantage to get all the solutions required when you acquire this product. No worries about looking for solutions. Besides, you will not need to worry about the hassle of using this pH meter correctly. With basic knowledge, you are ready to go.
What impressed us?
The best thing with this pH meter is its large LCD screen. It is skillfully designed to help you easily do your readings. Its 3 backlit colors indicate the 3 different modes.
PROS
The instrument automatically turns off if left for more than 8 minutes which saves battery
It has a high accuracy
It calibrates automatically
Contains an auto-calibration process
CONS
Cannot be used in testing the purity of distilled water
CHECK CURRENT PRICE: Apera Instruments AI316 Premium Series PC60 5-in-1 Waterproof pH
---
The bluelab METCOM combo pH meter is a digital instrument perfect for hydroponics, drinking water, and growing. The device comes with great features. With the AAA batteries and the calibration solution, you will be set to operate conveniently in your hydroponics.
Apart from measuring the pH of your solution, you can use it to measure the temperature, electroconductivity (EC), and total dissolved solids(TDS). I
t's auto temperature compensation makes it an outstanding option. It also contains a calibration reminder.
On top of that, the device is built with a large display that makes reading easy. It also has a very sensitive probe. You need to take extra care to avoid damaging the delicate glass.
What impressed us?
With the bluelab METCOM combo pH meter, you will be sure to maximize your growth. It has easy 2-point calibration with reminders.
You might find this device a great option to help you quickly monitor nutrient levels, ensuring that your plants are getting the required amounts of feed.
PROS
Comes with multiple functionalities.
​Its large displays make reading fast and easier.
​It is portable
Contains a double-junction probe that ensures high accuracy
Has an easy calibration for pH with conductivity and temperature requiring no calibration
CONS
The probe can be damaged easily
CHECK CURRENT PRICE: ​Bluelab METCOM Combo Meter for pH
---
Apera Instruments AI3711 PH60-Z pH tester is a digital device that aims to make your pH testing easy and accurate. The manufacturer has embraced the modern technology in this device to determine the pH in your hydroponics, aquarium, and aquaculture, among others.
This instrument is among the few pH meters in the market that have a double-junction probe. You will find this feature rewarding if you have experienced the hassle you have to go through with the traditional pH meters.
The Apera A13711 ph60-z gives you a chance to have all your hydroponics data on your hands. This is probably going to help you manage your activities effectively.
With evident facts on your hands, making decisions is also going to be easier.
What impressed us?
Apera Instruments AI3711 PH60-Z is an excellent option for those who like keeping records. The device is built to work with a smartphone. It takes the testing data and transmits it to your smartphone through Bluetooth.
Once the data is on your phone, the ZenTest app will process it and give you full results.
The app is available for free for android and iPhone users. The app also gives you the option of sending your data to the clouds for storage.
PROS
The tester can work independently or with a smartphone app increasing its efficiency
It is extremely accurate
It has smart self-diagnosis vital for identifying problems and suggesting remedies
It also contains 3 points of calibration
CONS
The device is not fully waterproof
CHECK CURRENT PRICE: Apera Instruments AI3711 PH60-Z Bluetooth Smart pH Tester
---
Apera Instruments is here yet again with another tester kit for all your need in measuring your hydroponics ph. With this tester, you can fit the full tester kit into your pocket and move smoothly.
The tester is perfect for hydroponics with an accuracy of 0.01 pH. Keeping in mind its size and cost could be one of the great options you can get in the market.
It also comes with other great features you cannot tell of in such a pH meter. It contains 3-point calibration and Auto Temperature Compensation (ATC). This feature boosts the accuracy of pH readings.
Besides, this tester is made to withstand the hydroponic environments. Its waterproof and dust-proof feature puts it in an excellent position to work with it with no worries of water or your hydroponic solution.
What impressed us?
This instrument has a small alert that reminds you to replace the probe. This is good news.
Not only does it remind you of replacing the probe, but it also gives you another chance to continue using your valuable tool. In most other pH testers, you will need to replace the whole device when the probe fails
PROS
​It is portable
It is reliable. Just like other pH meters from Apera Instruments, this meter is CE certified.
Its size makes it possible to test samples in a test tube.
You can easily switch your temperature units between Fahrenheit and Celsius.
CONS
It lacks screen backlight making it hard to read in low light areas.
CHECK CURRENT PRICE: Apera Instruments SX620 pH Pen Tester Kit
---
Another great pH meter from Apera Instruments, the Apera AI209-T Tester Combo Kit is portable and reliable with top performance. It is no doubt the company is innovative with quality hydroponic meters you can rely on.
One of the benefits of this tester that makes a difference is its long-lasting battery. With 2000 hours of life, this battery will run your tester conveniently for days before looking to replace the battery.
Another benefit you will enjoy from this pH meter is its accuracy. The device is fully automatic, knowing the optimal time to test and take measurements.
With its Automatic Temperature Compensation feature, it will also alert you whenever the internal calibration is off, make the necessary calculations, and correct the differences.
Above all, the Apera AI209-T Tester Combo Kit comes with a quality glass-bulb pH sensor, which is ideal for testing the pH for your solutions. Its waterproof and dust-proof design ensures an extended period of use.
What impressed us?
This tester comes with a self-diagnosis option. This enables it to give alerts of out of range measurement as well as incorrect calibration. If you are serious with your hydroponics, you will find this feature of great importance.
PROS
The tester is fully waterproof and dust-proof
It is easy to operate the device
Contains self-diagnosis function
Comes with a probe cleaning brush
CONS
Bubbles can find their way into the probe sensor requiring you to dislodge them.
CHECK CURRENT PRICE: ​Apera AI209-T Value Series PH20 pH Tester Combo Kit
---
One of the outstanding products from the Apera Instruments, the AI421 PH400S model, comes with great benefits. This device is made to last.
The intelligent feature boosts its reliability. It also offers increased accuracy with its simultaneous measurement of the pH and temperature.
With this instrument, you will experience 5-point automatic calibration. Besides, you will get a chance to learn about your device's calibrations with the guide provided. The Apera Instruments AI421 PH400S also comes with calibration reminders.
Another intelligent function is smart self-diagnosis. Without a doubt, this is a great feature that will help you do proper calibrations as well as determine the condition of your probes.
This device also comes with Glp data management. You can easily use your instrument with a USB data output to make storage of your data efficiently. The instrument also has PC software support.
As if not enough, the tester comes with all you need to use in the test kit. This includes a pH electrode, a USB cable, and calibration solutions.
What impressed us?
What we liked about Apera Instruments AI421 PH400S is its large LCD screen. Its size offers enough space to make reading easy.
Now you can view the pH, temperature, icons of stable readings as well as complete calibrations all at the same time. The screen also has a backlight. You will not struggle to do your readings in dim rooms.
PROS
The tester is waterproof and dust-proof
​It has a large backlit LCD screen for easy readings
Supports storage of data into your phone or PC
It is accurate. Its intelligent functions boost their accuracy.
CONS
The manufacturer needs to improve its total dissolved solids (TDS) accuracy
CHECK CURRENT PRICE: ​Apera Instruments AI421 PH400S Portable Ph Meter Kit
---
VIVOSUN pH and TDS Meter is probably one of the most affordable pH meters. The tester comes in a small size, making it easy to move around with it. Despite its cost and size, the tester is extremely accurate.
You can use this product in measuring pH, temperature, electroconductivity (EC), as well as total dissolved solids(TDS). It is a tester you can rely on in your hydroponics. With the capability of measuring the temperature at the same time as the pH, you will be assured of accuracy.
Are you looking for a large size screen in the meter? You may not find it with this tester, but it's screen will work the same way the larger ones can. VIVOSUN meter contains 4 display modes.
Switch between the modes easily by using the SHIFT button. Above all, this meter is made to shut off automatically after 9 minutes of idleness.
What impressed us in this product
The best thing about this VIVOSUN meter is the protective case it comes with. Keeping in mind that you can move around with this meter, you need to be assured of its safety. It is also light giving you the convenience of mobility and use.
PROS
It is easy to use
Its design and material used guarantees durability
Softens hard water
Water passes through a thorough filtration process
CONS
Has threads only on the inlet side
CHECK CURRENT PRICE: VIVOSUN pH and TDS Meter Combo
---
What is pH?
This is a figure that expresses the acidity of a solution or its alkalinity on a logarithmic scale. Value 7 is considered neutral. Lower values are acidic, with higher values more alkaline.
In a more precise way, the solution ionizes to either positive ions (hydrogen) or negative ions (hydroxyl) bonds. The solution is acidic if it has more positive ions (pH ranges between 1 and 6.9).
On the other hand, it is said to be alkaline if the solution contains more negative ions(pH ranges between 7.1 and 14.
Is Monitoring Your Hydroponics pH Important?
When it comes to monitoring the pH in regular soil, you will get the signs and respond quickly.
This is different when it comes to hydroponics. Considering how plants metabolize nutrients, sudden changes in pH are prone to happen in the hydroponics.
Constant and abrupt changes in your hydroponics will end up undermining nutrient absorption. As a result, the growth, appearance, and flavor of your plants will be affected.
These conditions may also affect the health of your plants, leading to their death at the extreme.
Although the optimum pH required by various plants varies, most will do well with a pH ranging between 5.5 and 6.5.
You can achieve these values by adding phosphoric acid or potassium hydroxide to increase or decrease acidity.
Keeping the pH at these acidic mediums will also see the prevention of waterborne algae.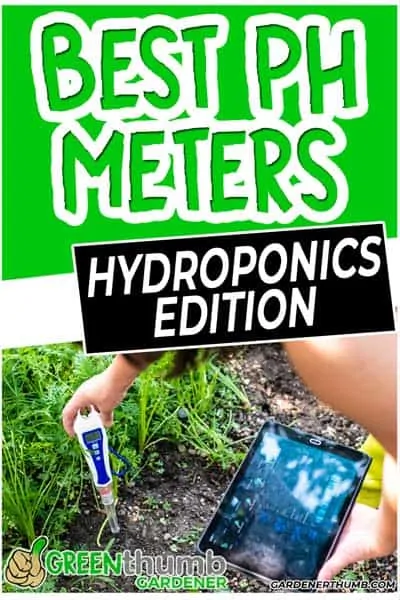 How does a pH meter work?
Basically, the pH meter uses the same rule as the battery. Putting 2 electrodes in an ionic solution will not leave them the same. Increased acidic concentration will translate to a higher number of hydrogen ions.
As a result, a higher current flow will be created in the closed circuit. This will seem to be much of physics.
In a layman's language, you will see a glass electrode and a reference electrode in your meter. The glass electrode is made to be sensitive to hydrogen ions while the reference electrode remains stable.
The pH of a solution will be shown by reading the difference between the 2 electrodes. This will help you control the pH of your solution accordingly.​
How Can You Use The PH Meter In Testing Your Hydroponics' PH Level?
First, ensure that your pH meter is calibrated.
Turn on the meter and give it a few minutes to stabilize. Ensure it is on pH mode if your meter has to switch between different modes. Some meters with large screens show all the readings simultaneously on the same screen.
Bring the sample solution you want to test and place the electrode probe in the solution. To get a better reading, leave it in the solution for a few minutes.
Once the values stabilize on your screen, take the reading. Immediately after taking the reading, rinse the meter properly before putting it back into the storage solution.
How Do You Calibrate a pH Meter?
For more accurate results every time, your pH meter needs to be calibrated. This applies to every digital meter.
If you need to know how to undertake this crucial exercise, here are easy to follow steps.
Ensure you have a buffer solution. If you have it in powder form, you can mix it with water.
Dip your meter into the solution to measure the pH.
Adjust your meter reading to match the pH of the buffer solution. This can be done at different points, depending on the manufacturer's instruction.
Repeat the process with a different buffer solution having different pH to be sure of the accuracy.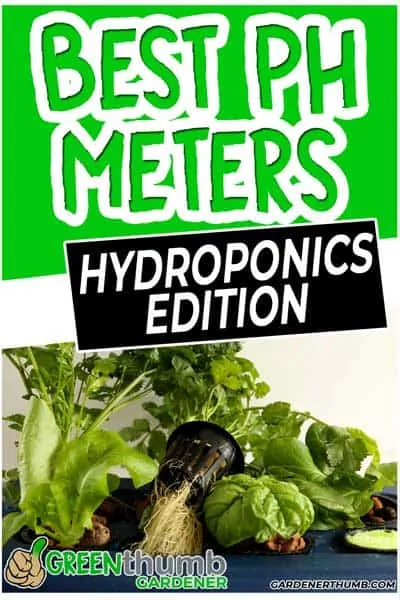 How Often Should You Calibrate A ​pH Meter?
We have already known how important calibrating the pH meter is and how to do the exercise. Should you calibrate it more often?
This depends on a few considerations.
Firstly, calibrate your meter once you buy it and check its state to ensure it is in good condition.
Calibrate it every week. This is, of course, if you need to use it several times a week. Other meters require to be calibrated before every use.
If you have not used the electrode for an extended period, you should calibrate your meter before starting to use it again.
It is also recommended to calibrate your meter after measuring a strong or acidic solution.
You should also calibrate your meter when you realize a huge difference between the temperature of the solution you are testing and that of the buffer solution.
What To Look At Before Buying A PH Meter For Hydroponics
Apart from testing the pH, most pH meters are designed for extra works. There are various aspects you should consider before purchasing one. This will see it worth acquiring a pH meter that will not disappoint you. These factors include the following:
1.| Your needs
It is rewarding to choose a meter that meets your intended usage. There are several pH meters in the market ranging from those suitable for school laboratories to those used for food preparation.
It is recommended to buy meters meant for hydroponics from the reputable gardening supplier.
pH meters meant for hydroponic take advantage of digital technology. You can get an affordable pH meter for your hydroponic, which provides amazingly high accuracy reading.
If you are a hobby hydroponic grower or you need to make quick spot checks, you can go for the instant-read meters. For the serious growers, you can go for a multi-read meter, which offers you more than just pH testing.
2.| Extra Functionality
Some pH meters will come with a feature automatically accounting for the temperature. You might consider such pH meters over the ones that you have to measure the temperature manually.
3.| The Portability
You will find the portable pH meters easy to work with when you need to regularly measure different sites.
Portable pH meters can also reduce the chances of damaging your meter. Uninstalling the fixed meters every time you need to use it somewhere else can be frustrating.
4.| Manual or Digital?
You can choose either the manual pH or digital pH depending on your preferences. When it comes to manual testing, you will enjoy the ease of use and won't have to mind about the breaking of delicate parts.
You will enjoy using your manual pH as a beginner until you become serious when problems with the manual pH become unbearable.
The digital meters have been designed for both beginners and serious hydroponic plants growing.
Most digital meters will be easy to use with a clear manual and accurate. Besides, the digital meters are good at taking and giving you the measurement at a faster rate.
The only downsides of the digital meters are that they are more expensive than the manual. They also need to be calibrated to maintain accuracy.
5.| Ease of Use
Running a hydroponic system will require attention. With this in mind, having a pH meter that responds poorly will cause greater discouragement.
Models with large and easy to read dial tend to work best.
6.| Accuracy
When it comes to hydroponic, the accuracy of the pH levels is crucial. Most pH meters have accuracy ranging from a difference 0f 0.1 to 0.001 ph.
This offers a higher accuracy required in monitoring the hydroponics.
The pH meters with a wide measuring range entails a narrow accuracy range, which in return, helps you get more realistic readings.
Such pH meters will also allow you to read detailed information to help you respond to the situation more effectively.
7.| The Cost
If you have a serious hydroponics project, you need to make shopping for a pH meter serious.
With the pH fluctuations, more extensive plantations may incur high losses compared to the smaller ones.
This calls out to massive investment for the most reliable pH meters if you take your farming seriously.
​Safety measures when using your pH meter.
Keeping your pH meter at optimum condition keeps your reading accurate. Here are the measures you should always consider.
Calibrate correctly. Use the correct buffer solutions for calibration.
Use correct testing methods.
Do not touch the electrode. It's one of the most delicate parts of the pH meter. Handle them with care when using them.
Store the electrode properly. Keep it in the storage solution anytime you are not using it. Leaving it out of the storage solution too long may render it useless. You should also avoid immersing them into dehydrating solutions like sulphuric acid or ethanol. Also, avoid keeping the electrode in the HF solution.
Consider replacing the electrode regularly. Since the electrode membranes are reactive with most solutions, they may get dehydrated over time. To maintain accuracy, consider replacing them regularly.
Read the instructions. Every pH meter comes with their instructions and safety measures. Reading them carefully and applying them is necessary.
Green thumb Gardener occasionally links to product and/or services offered by vendors to assist you with all your gardening needs. Some of these may be affiliate links, meaning we earn a small commission if items are purchased.
Want to Download a ​Garden Hack Guide​ for FREE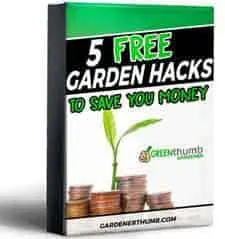 Enter your email below and we will send you a guide to help you SAVE money in your garden.
Final Thoughts
Hydroponics requires attention to detail for the best results. We did in-depth research to bring you the essential information you need in measuring the pH for your hydroponics.
Besides, we have brought you the best of pH meters you will need in your hydroponics.
Having said all, we found the Apera Instruments AI421 PH400S meter to be our choice. The main reason you will lookout to acquire a pH meter will probably be to monitor the pH of your hydroponic solution.
Besides, you will need an accurate and portable pH meter that you can rely on in small or large scale hydroponics. Extra functionality is also an added advantage, and the Apera Instruments AI421 PH400S meter focuses on these features to bring you what you need.​